Student Life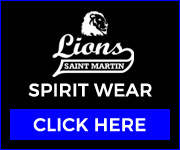 Athletics and Activities tabs to find important information about the clubs, teams, and events that occur in our school as well as schedules for our sports teams.
If you are interested in becoming involved, please contact Mary Carney, Director of Student Life, at mcarney@stmdphs.org or by phone at (216) 881-1689 ext.318 or (216) 978-4525.
To participate in sports you must complete the 2016-2017 OHSAA Pre-Participation Physical Evaluation.